Discussion Starter
·
#1
·
Just like on S197, the 2015 S550 Mustang will feature Recaro Buckets as a standalone option for EcoBoost and GT buyers.
The standalone Recaros will be available to coupe shoppers only.
You will also find the Recaros as part of the performance or track packs for both GT and EcoBoost. The question remains however if the Recaros will be available in different swatches of color or dreadful black like last time. It looks like we will have the option of either cloth or leather trimmed buckets depending on trims.
The Recaros will not be heated/ventilated
These were the optional Recaros on S197...
Personally I'm a big fan of the Focus and Fiesta ST Recaros that come with a splash of exterior matching color, or even the Shelby's with thier racing strips...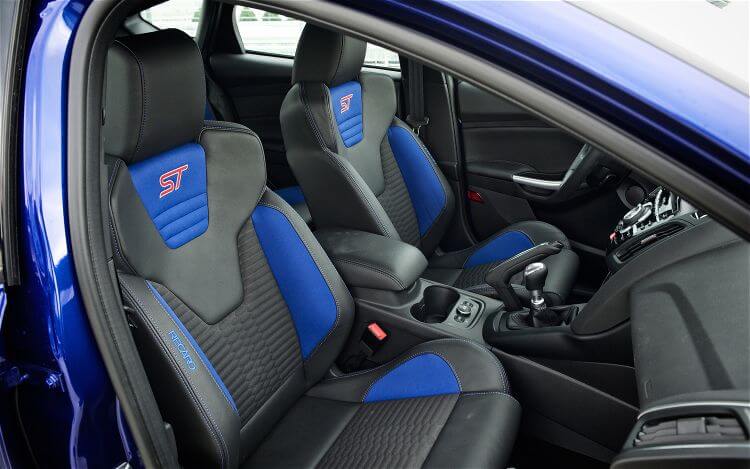 All-New Ford Mustang gets RECARO Treatment; Performance Seats Available in New... -- AUBURN HILLS, Mich., April 14, 2014 /PRNewswire/ --
The new sixth generation model has media buzzing about a more "grown up", "evolutionary" and "adventuresome" interior styling in addition to enhanced ride comfort, all of which align with the signature experience that all Recaros offer. The Recaro standalone option will be available on the EcoBoost and GT models.

...

"Having worked with Ford on the Mustang program in the past as well as the Fiesta ST and Focus ST programs, providing tailor-made Recaro seats for the all-new 2015 Mustang was a must," said Markus Kussmaul, vice president of Recaro North and South America. "We are more than excited to be a part of the brand new sixth generation Mustang and know that our seats will only enhance the one-of-a-kind driving experience that Mustang drivers demand. The fact that Ford is celebrating the 50th anniversary of the vehicle makes it even more exciting for us."