Junior Member
Join Date: May 2019
Posts: 1
Ford Performance Tune Question
---
A couple of years ago I bought a 2015 Mustang Ecoboost manual transmission. It has a Roush cold air intake already installed. I want to consider getting a software tune, and I'm thinking I'd get the Ford Performance pack. The question I had was, does it require the Ford Performance intake, or would the results be similar with the already installed Roush intake?

Thanks,
--Alan
Super Moderator
Join Date: Dec 2015
Location: Alabama
Posts: 380
Quote:
Originally Posted by
Alan Henager
A couple of years ago I bought a 2015 Mustang Ecoboost manual transmission. It has a Roush cold air intake already installed. I want to consider getting a software tune, and I'm thinking I'd get the Ford Performance pack. The question I had was, does it require the Ford Performance intake, or would the results be similar with the already installed Roush intake?

Thanks,
--Alan
The very minimal differences between the Roush CAI and the Ford Performance CAI won't impact the tune much if any at all. The only drawback would possibly be a potential denial of warranty if something serious were to let go in the motor. Since you have a 2015 I'm pretty sure your warranty is up anyways.
U.M.
Roush
Ford Performance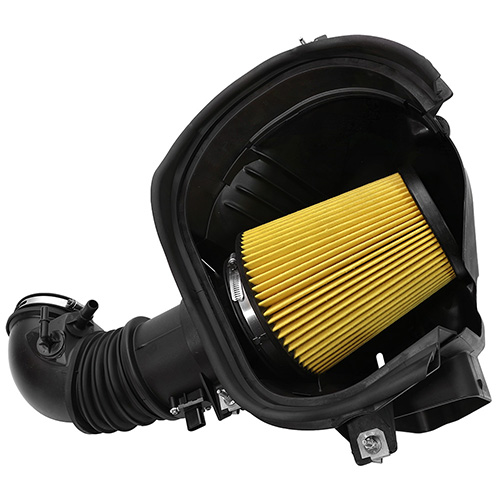 ---
2016 Ecoboost Mustang
2009 C6ZO6 - Katech Stage 2 #115
2005 Mustang V6 (Sold)
2003 Terminator (Sold)
2002 Mustang GT (Sold)
---
Last edited by Uncle Meat; 05-16-2019 at

09:53 AM

.